The Glendorgal Estate was originally the home of a property that was built in 1850 as a gentlemen's seaside residence. 
It was bought in 1882 by Sir Richard Tangye, a Cornishman who had made his fortune founding an engineering firm in Birmingham, and had rented the property as a summer home for many years. He had always remained faithful to his Cornish roots, and longed to have a place in Cornwall where he could entertain guests and enjoy the magnificent coastal views.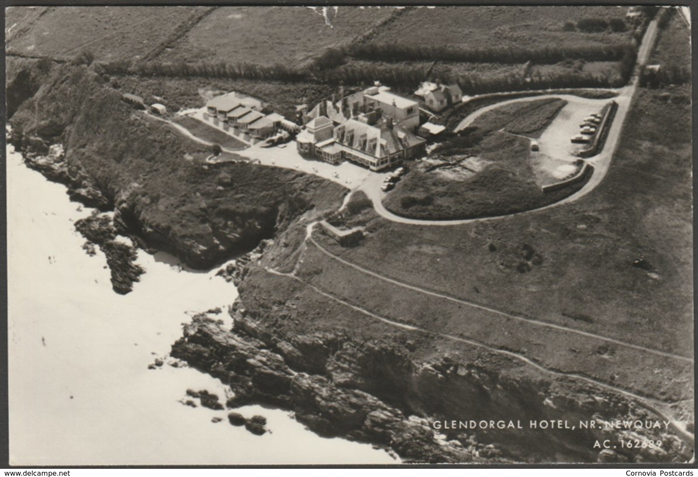 In 1911 Glendorgal was visited by two royal princes; Edward, the uncrowned King, and Albert (George VI). In contrast, in 1918 the First World War came very close to the Glendorgal and tea parties were held on the veranda for injured soldiers.

The handsome Victorian house remained the home of the Tangye family for almost half a century and was passed down through three generations. Derek Tangye became a well-known author and wrote the successful Minack Chronicles in which he refers to his childhood at Glendorgal and his father's love of the place. In 1950 Sir Richard Tangye's grandson, Nigel Tangye came into sole possession of the property and opened it as a summer season hotel and restaurant in 1950, and its exquisite setting and relaxed atmosphere has been enjoyed by guests ever since… Please enjoy a poem written about the Glendorgal by Nigel Tangye…

GLENDORGAL
This place my father loved.
This place on Cornwall's rough-edged coast
defiant of the western storms,
Peopled by men who share the blood
Of Roman, Norman, Englishman,
Claiming the right that first
Each is a Cornishman.
This place my father loved.
This place where wind and sky and sea
Are never still but ever change
Their temper, form and hue
In endless permutation,
Yet, no matter which their mood
Refresh man's soul
This place my father loved.
This place where sea is the horizon
And stars and sky and clouds and cliffs
Mount proudly heavenward
Displaying the grandeur of each hour,
And with their stoic performance
Proclaim God's majesty.
This place my child shall love.
This place where soft-grey stone
And musseled rock, where velvet turf
And golden sands, sea-pinks and daffodils,
Seagulls' cries and pounding waves
Create in part the spirit of
The place my father loved.
Nigel Tangye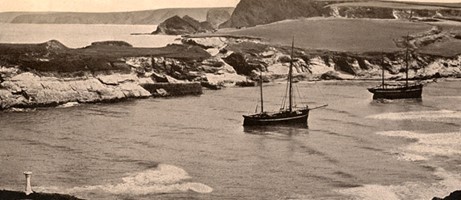 Works in 1850 exposed a 'cinerary urn', and its Bronze Age barrow and possible early Iron Age structure were excavated in 1957. The place-name element 'dorgal' is Cornish for cellar or vault, and may refer to the barrow, fissures in the cliff, the narrow cave below the Hotel, or archaeological features as yet unknown. This barrow is one of a number located on these cliffs and Trevelgue Head to the north is a large Iron Age and Romano-British promontory fort. The historic house is set in a deep terrace with extensive modern development to the east and south, and the access road, car park and platform to the north-west have been extensively landscaped, with low archaeological potential. To the west, the coastal slope appears largely undisturbed and in this area the potential for buried archaeological deposits remains high.

The setting of the historic house has been heavily compromised by late 20th century development, but it is clear that it was originally located to afford fine views across to the ramparts on Trevelgue Head, and that it was meant to be appreciated from the headland opposite. The fact that the Tangye Family also owned Trevelgue Head, built a bridge to facilitate access and opened it to the public, demonstrates a long and fruitful relationship with the Hotel.
The trade of the hotel and restaurant was wound up in 2019 on health and safety grounds as the original house will succomb to the erosion of the cave below and disappear onto Porth Beach. It was a popular location for weddings and hosted many events through the early 21st century. This ended abruptly following a tax investigation in 2016 but the hotel remained open for a time to cater to many a holidaymaker whilst removing popular faclities like the gym, tennis courts and swimming pools.